Happy Friday!
Favorite Fridays with A Girl in Pearls is favorite home decor blog. Now I know alot of people are going to choose this blog but I had to put it because it really is my favorite!! The Nester, of course!!
Since we have bought the house, I have been on there non stop thinking about mistreatments and fabric covered tables. I can't wait!! As most of you know, her advice is for the lazy and budget conscious! Perfect for me! :)
Go check her out!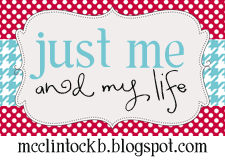 Me and my life's favorite fives is on favorite five restaurants this week....since I already did a post on most of my local favorites I decided to devote this one to purely chain restaurants. These are in no particular order, basically just what popped in my head first!
First, who doesn't love some "boc boc" as my niece calls it?? I love the chicken nuggets. When we are at a party with the chicken nugget tray, I swear I don't leave the vicinity!
Second, we all know my ALL TIME favorite restaurant is On the Border!! I could literally drink their sour cream sauce. Too much information?? :) I always get the chicken burrito, ALWAYS.
Third, I'm going to have to go with Lenny's...this may only be in the South right now but their ingredients really are soo fresh. I always get either a #5, club or a chicken philly.
Fourth, I'm going to go with an oldie but a goodie. Chili's! I love their queso and their chicken tacos. Yum, yum!
Finally, let's step out of the comfortable price range and go with Ruth Chris. Seriously, who doesn't love a Ruth Chris steak?